Solution: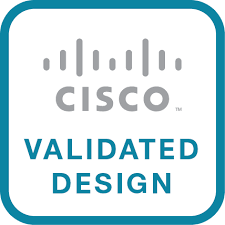 iTBlueprint's experienced engineering team took a look at the client's current Cisco networking environment and recommended a Cisco Validated Design (CVD) solution comprised of Cisco UCS with NetApp FlexPod and VMware vSphere. Though each vendor is unique, their technology has common use cases and/or engineering system priorities. That's why a CVD made perfect sense as the foundation for this refresh design.
This CVD incorporated Cisco UCS and NetApp FlexPod to create a framework that could quickly and reliably deploy a VMware vSphere-based private cloud. Since CVDs are comprehensively tested by Cisco engineers, iTBlueprint was able to ensure the client that this new solution would fit into their existing systems.
In addition, iTBlueprint has strong partnerships with each of these industry-leading providers and engineers certified in each technology they offer. This level of expertise is paramount when it comes to deploying and supporting this CVD solution. As enterprise infrastructure, storage and cloud specialists, iTBlueprint was able to integrate this proven solution into the client's current infrastructure for a rock-solid technology foundation that can scale as the client's needs expand.